The Troupe
Zoo Improv is a not-for-profit organization founded in 2005 and comprised of a diverse group of improvisers. Our ensemble has a Core group of teachers and human service professionals who believe that improv enhances life.  We've come a long way from our roots of fighting for our monthly gig to our current participation in a bone fide improv community.  Improvisers from Chicago, Indianapolis, Kansas City, Houston, New Orleans, Bloomington, and Los Angeles have all been too and through Champaign to perform, train, train with, or otherwise improvise with the Zoo and we're excited to continue to spread the improv community.
Mission Statement:  Zoo Improv is organized for artistic and educational purposes, more specifically to explore and experiment with various forms of improvisational theater through study, rehearsal, workshop, and performance; to maintain an open environment of participation by all members; to encourage an active interest in the art form in the community at large; with a focus on maximizing growth and artistic merit.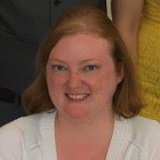 Amanda discovered theater during college and was an active volunteer and board member at the Company OnStage in Houston, TX until 2012. She found improv sometime during grad school.  She took classes at ComedySportz-Houston and Third Coast Comedy before moving to Champaign in 2013, where she trained some more at Zoo. She is grateful for the creative outlet. By day, she is a scientist at the UofI.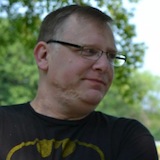 Ken normally took the behind-the-scenes route in theater, enjoying his time managing set construction for CUTC for numerous shows including Les Miserables, How to Succeed, and Legally Blonde. But in December of 2013 he took an improv class with Zoo and found a new passion. In 2014 Ken joined the troupe and has been embarrassing his family ever since. He is eternally grateful for this power and will forever be grateful to Zoo Improv.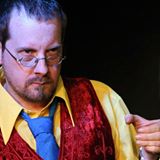 Brian Hagy has been studying, teaching, and performing in the theater world for nearly 30 years.  His introduction to improvisation came through the old theater techniques of commedia dell'arte and mask work.  In 1995, he founded and has since been the director of a local theater company called the Prompting Theater, a troupe comprised of adult actors with developmental disabilities.  He joined Zoo Improv in 2005.

By day, Cara fights crime in the schools by filling children's minds with music, drama, and dance.  By night she fights crime with her better half, Eric Beckley.  Together, the Beckrizi's are an unstoppable improv force that cannot be confined to a single stage.  Zoo Improv gave her the power and she promises only to use it for good.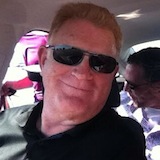 Being a musician for most of my life, I knew I had to seek a new and extraordinary creative outlet.  In 2009, Zoo found me wandering along the highway and nurtured me back to creative health.  It's an honor and a privilege to be performing with such a talented group of individuals.  When not performing with Zoo, you can find me on a Golf Course in the area or somewhere in the Continental United States.  I could not have done this without the support of my wife Faith.  Of course anything that gets me out of the house is cool with her.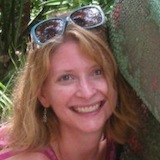 Aubrey loves animals and people.  She has been teaching high school biology at Villa Grove High School since 2004 and improvising with Zoo Improv since 2005.  She performed with CU Theatresports for a few years a couple years ago and has been participating in B- and some other odds and ends at Stumbling Through Tuesdays for a little less than a year.  She has been teaching improv off and on for some of her years and improvising teaching for all of her years.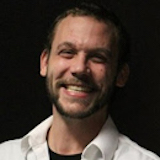 James has been playing with Zoo since 2005 and takes great enjoyment from the strides we've taken together. Back in the day, he accidentally licked the floor during a scene that called for it in that old bar. Recently, he worried about some stuff that didn't matter very much and procrastinated about some stuff that did matter quite a bit. Contributions to Zoo include web-mastering, ambassador-ing, coaching, playing from the gut every single time, and taking everything a little too seriously. He was born a grizzled old man and still is, but improvising is pretty good.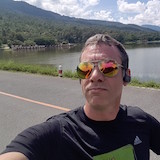 Frank and his childhood best friend began improvising stories in order to entertain teenage girls. He returned to the art of comedy many years later during graduate school in Texas, when he realized he would need to publicly defend his thesis, and performing comedy sounded like much more fun than toastmasters. He has also performed internationally in Taiwan, and although that was in English, Frank assures us that he can tell at least one good joke in Chinese. 真的!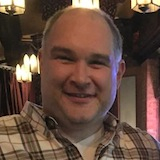 Justin found his love of center stage when he played the lead role in a modern version of Jonah and the Whale in elementary school to rave reviews. However, it wasn't until much later, while pursuing his PhD and needing a creative outlet for his genius, that he took several introductory improv classes from Zoo. Due to his preternatural knack for finding humor in the most mundane activities, and his ability to lift heavy objects, Zoo asked him to join the troop in September 2014 and he has enjoyed growing as both an improvisor and general person ever since.